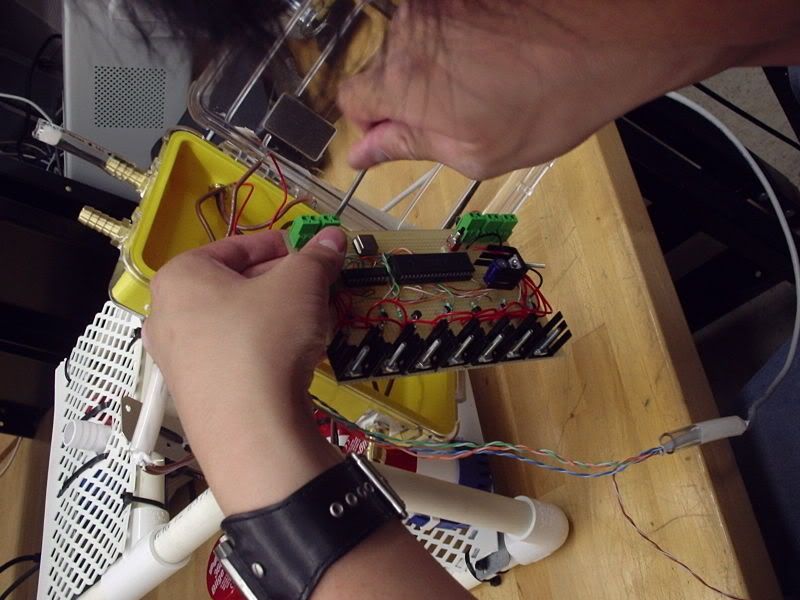 This is Ronnie installing some connections on the electronics system.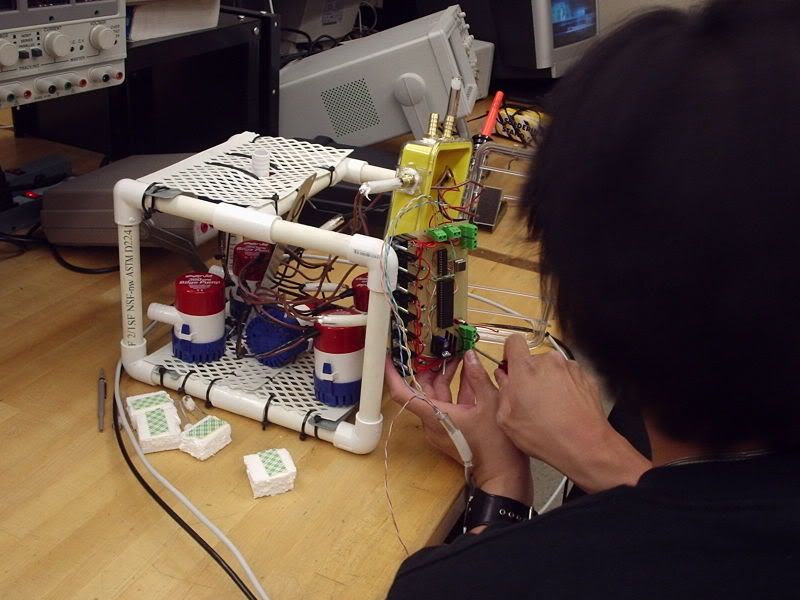 Here you can see the frame and pumps.
Closeup of the side of the sub, without the electronics case installed.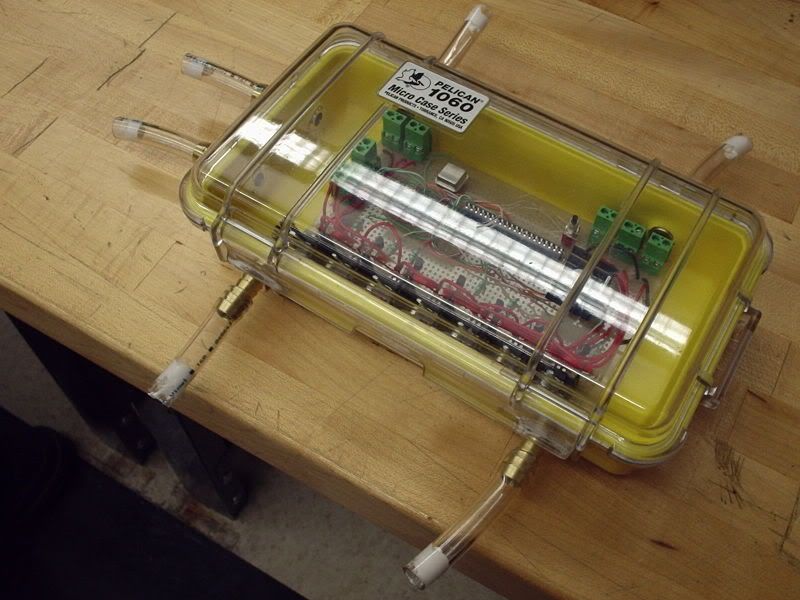 Here is the case with the board being test fit.
The tubes on the sides are plugs to test the unit for water tight. When everything is put together, the wires for the umbilical and motors will be threaded through the brass fittings, and will have similar pieces of tubing that are filled with silicone to keep out water.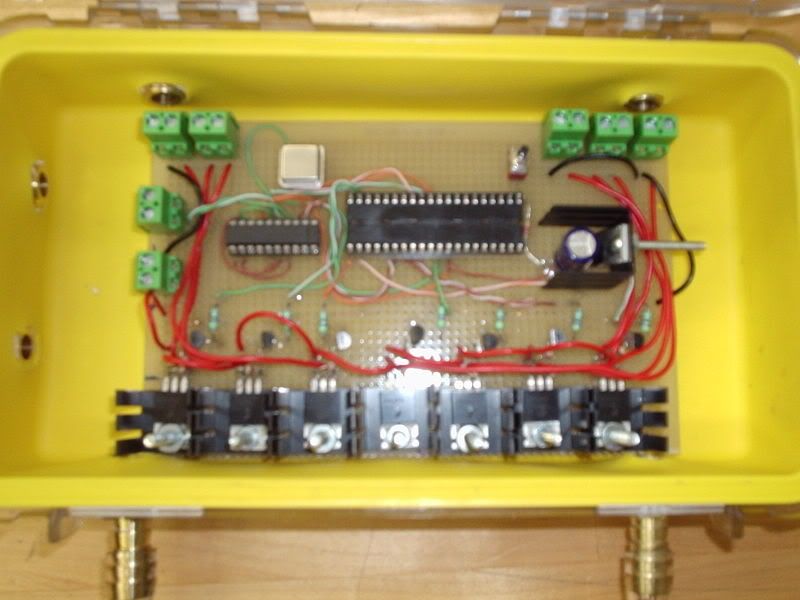 A close up of the circuit board. Notice the PIC controller chip is not installed. Towards the bottom you can see all the drivers for the motors mounted on heat sinks. The block on the right side with the screw sticking out of it is the voltage regulator for the processor.